The beginning of Pilates in Austria and Vienna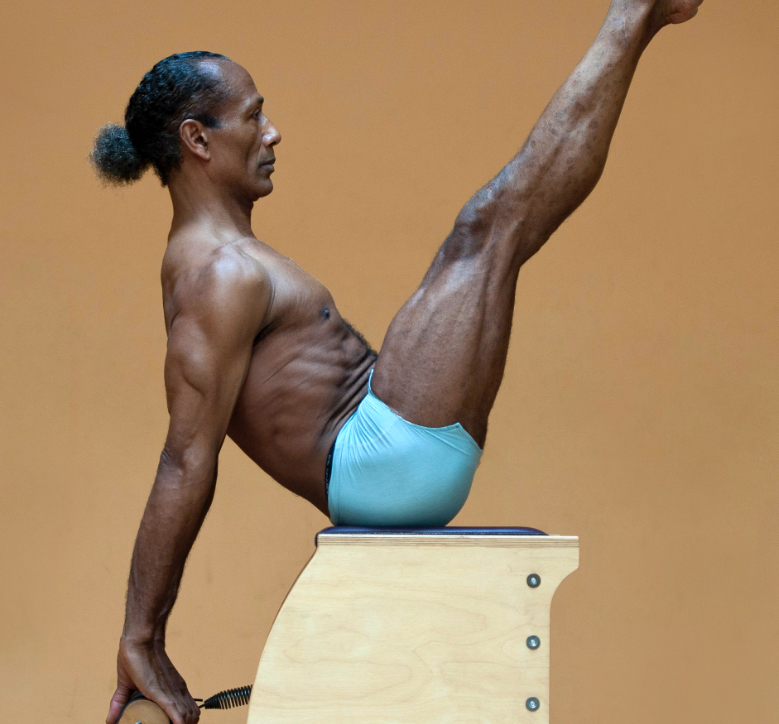 Around 1990 no one in Vienna had heard of Pilates. Funnily enough every time I mentioned the name "Pilates" – and that was at least 10 times a day – people thought I was talking about Pontius Pilates, the Roman dictator. Haha.
At that time in Vienna/Austria nobody was interested in the Pilates Method because nobody knew what to make of it. In fact, many tried to discourage me. They said that Vienna was not ready for such a "method of control".
Doctors, physiotherapists, … they all rejected the Pilates method. Once a physiotherapist even reported me to the responsible medical association because I had used the word "rehabilitation" in one of my Pilates workshops.
a healing surprise for a doctor
I remember a Pilates workshop I gave for about 20 doctors and physical therapists at a wellness center in Vienna, Austria. I think it was early 1991. I was demonstrating the Rolling Like a Ball exercise when a doctor stood up and loudly stated his opinion: "This exercise is not healthy!" I said that he was right if the exercise was performed so that the body weight was pressing on the lumbar spine. However, if we use our deep muscle corset system (DMCS) – as I demonstrated to the doctor – to lift our upper body upward as we roll, then the Pilates Rolling Like a Ball exercise is a noticeable support in keeping our spine healthy. After trying the Rolling Like a Ball exercise in this new way, he was very impressed and said:
"Mr. Marquis, I don't understand it, but the pain I had between my shoulder blades for years is gone!"
I was full of passion and 29 years later I am still burning for knowledge, wisdom and truth. I really enjoy the look on my students' faces when they have an "a-ha!" experience.
I was a lone ranger in Vienna, ideologically lonely, attractive, and as deadly as undiluted Caribbean rum. Afca Dawa, the Afro-Caribbean dance warrior in me, once said.
"For the unknown and foreign to be realized, one must have a mega reservoir of hope, resilience and steadfastness."
I believe this to be true.
BOODYHOOD PILATES History
"When we opened the first Pilates studio in Austria/Vienna in 1990 … 'funny looking exercise equipment,' many said. Today, look around! Pilates is everywhere … our pioneering work back then has paid off." CSRM
Already in 1990 Bodyhood Pilates was about the still current interest in a flexible mind, a strong body and a free soul. The Bodyhood Pilates approach evolved over more than 25 years, primarily in Vienna, through my unwavering research, investigation and observation of the Pilates Method. Through my reflexive and insightful teaching, learning, understanding and practicing, I developed Bodyhood Pilates in Vienna. A Pilates training that has the intelligence and empathy to deal with the unity of body, mind and spirit. Bodyhood Pilates is a holistic concept.
Treating the root of the problem
Bodyhood Pilates Studio was not only the first Pilates studio in Austria/Vienna but also the first Pilates studio to specialize. At Bodyhood Pilates we deal specifically with both – the external and the internal body problems – with the symptoms and the causes. What do we mean by that?
A symptom would be pelvic floor problems and lower back problems. The cause would be neuro-muscular movement imbalances and physical blockages. As we know, it makes sense to treat both. Treating the symptom creates relief, but it is only when we treat both – symptom and cause – that we create long-term improvement. And I am fighting for that!