INTERESTING ARTICLES, INTERESTING FACTS
AND EXCITING FACTS FROM THE WORLD OF
PILATES.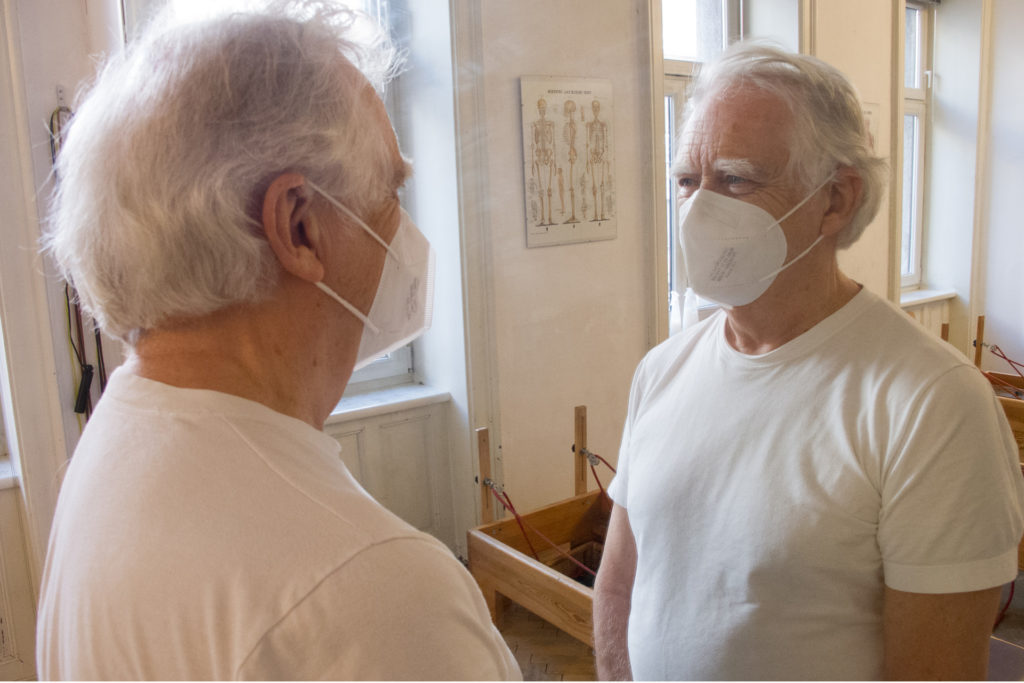 The Different Meanings Of Masks
During the Corona pandemic, we all noticed how uncomfortable the repetitive wearing of the Corona mask is. Interestingly, however, we are not aware of how restrictive the mask of personality is, which we 'wear' constantly. Although both masks inhibit our freedom of expression, much more attention is paid to the Corona mask. I think this is turned upside down … read more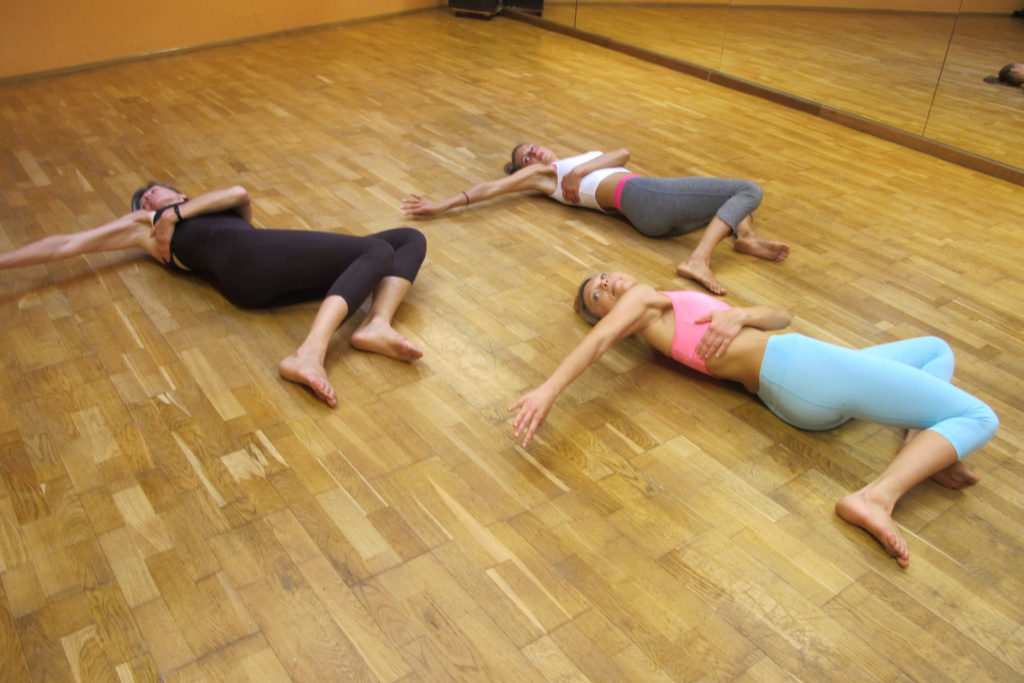 Arms Like The Wings Of An Eagle – A Reunion With The Master
I am revisiting this learning tool because most people DO NOT realise the tremendous value of our arms. Click on our vlog inside this blog post and find out how we stretch our arms correctly. Find out what gives our arms "wings". How a fully stretched arm liberates our head, neck and back … read more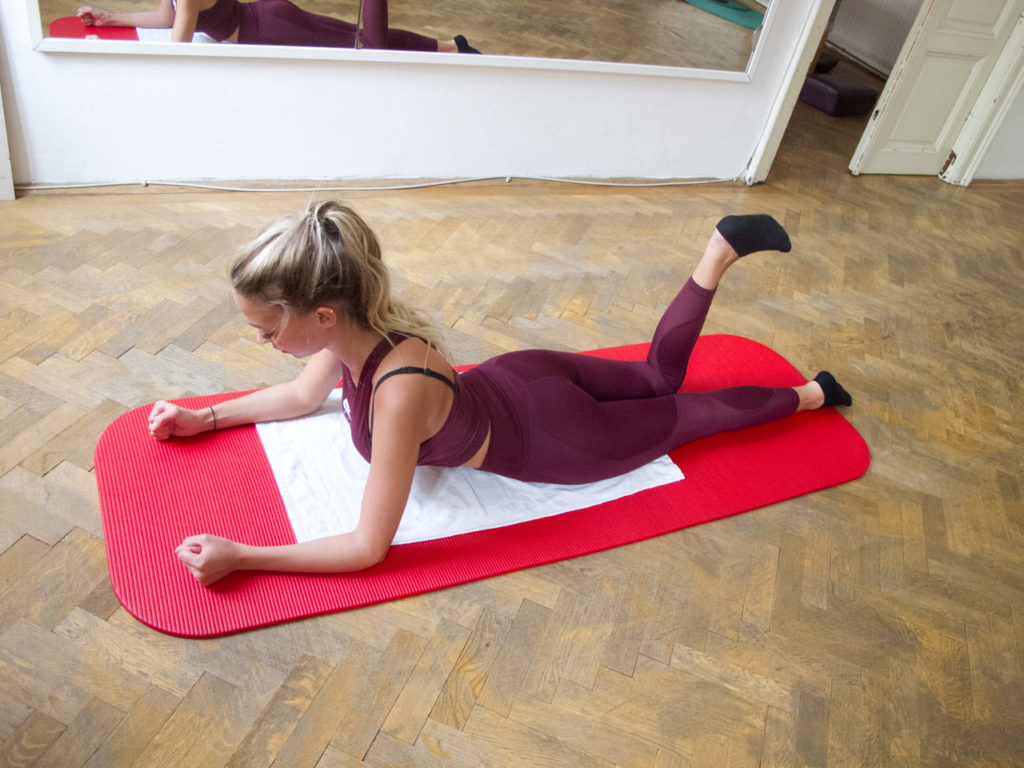 How Do We Ground Our Pelvis In Prone Position?
The biggest challenge for Pilates novices when performing the Single Leg Kick is keeping the pelvis grounded down into the floor. How to get round this? We have a perceptual learning tool. The pelvic side roll weight distribution tool. We will get a better perception of our pelvis in prone position. Have a look and check out our vlog insi(ght) … read more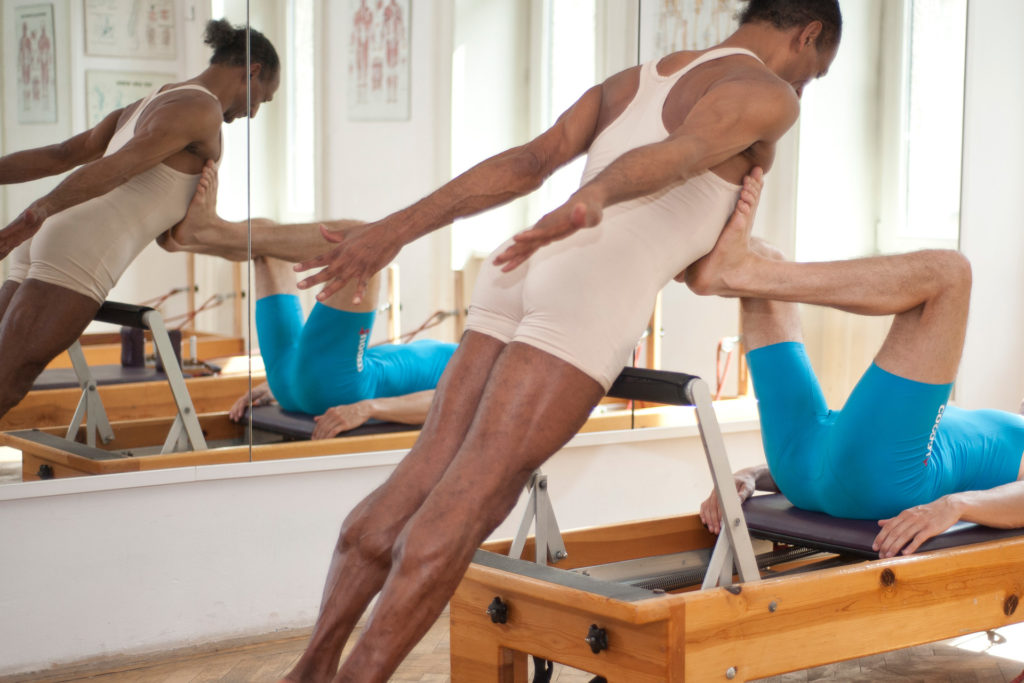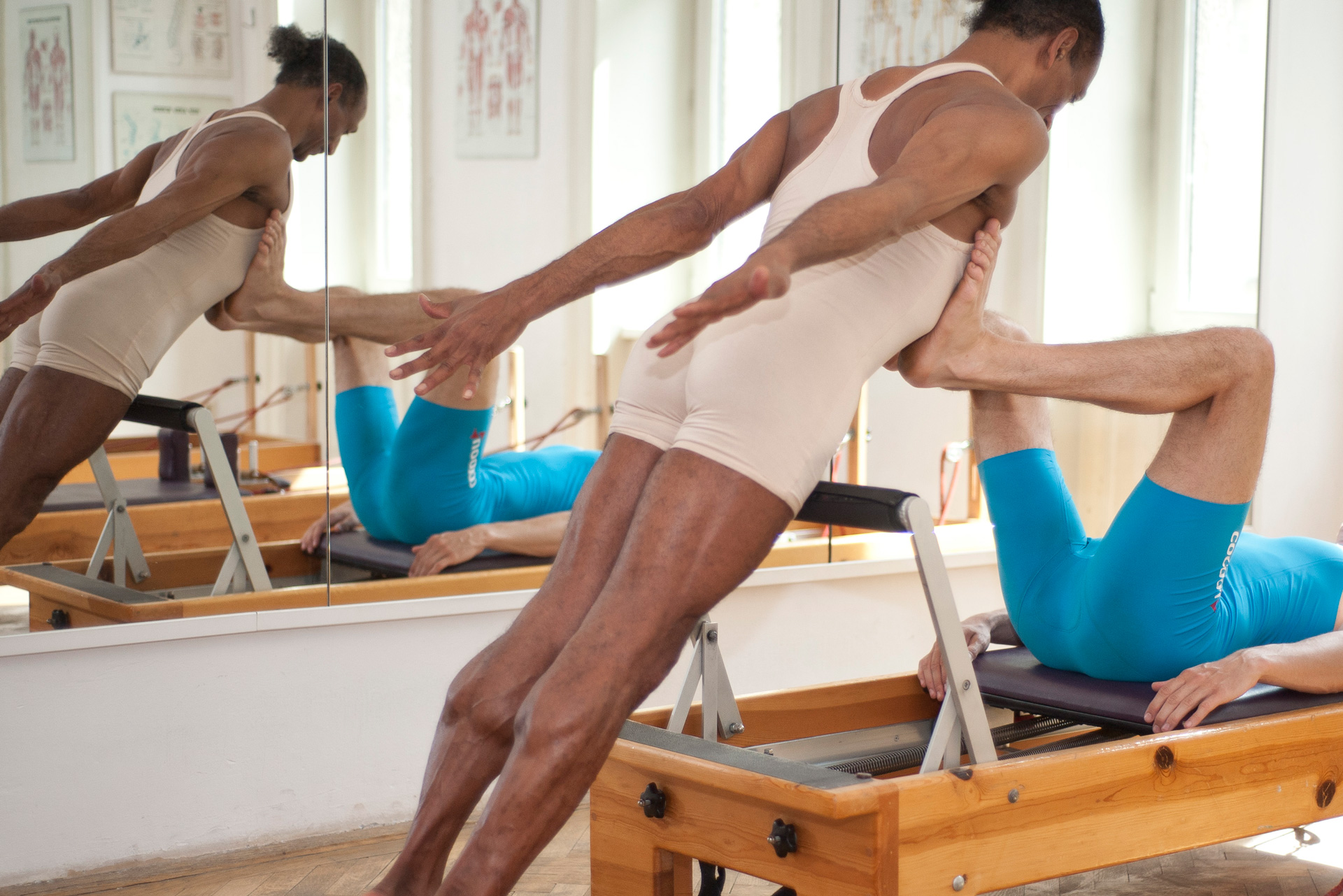 Titanic Footwork – The door to a new perception
How to train outside our 'usual' movement pattern? Do you wish to gain a new perception? What a new perception is good for? Can intelligence and intuition work together? Go on and find out. We will exemplify it with the Pilates Reformer Footwork … read more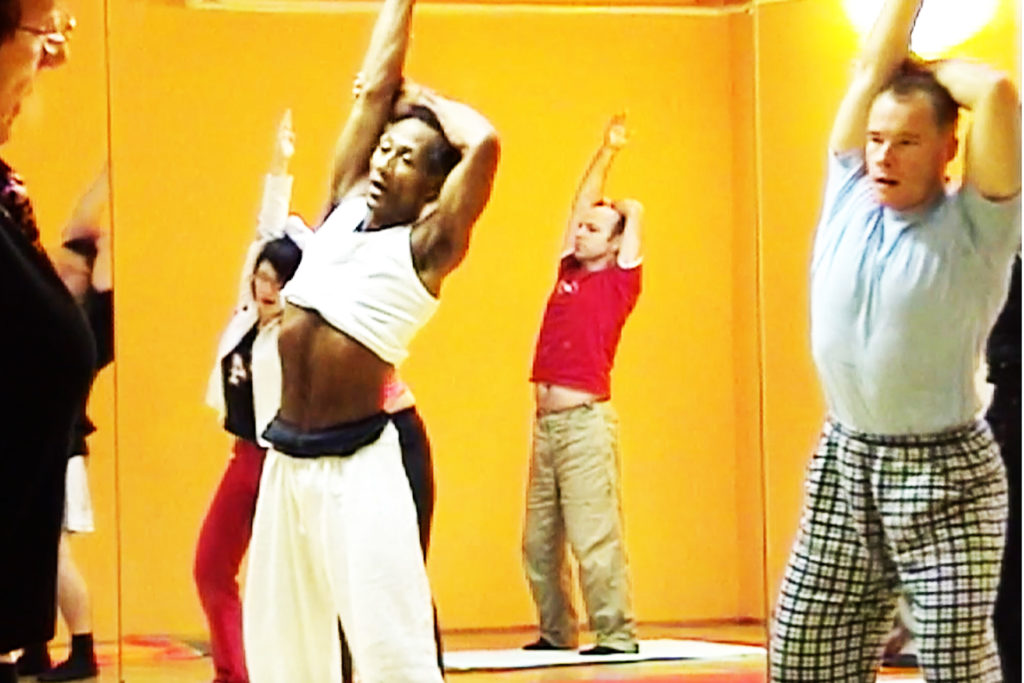 Sounding We Relax Our Upper Back
Ever asked yourself how to increase the therapeutic effect of exercises? How about by adding 'tone symbolism'. Tone symbolism means that we intonate the rhythmic movement pattern. We achieve deeper and more thorough relaxation with sound symbolism and improve our perceptive awareness … read more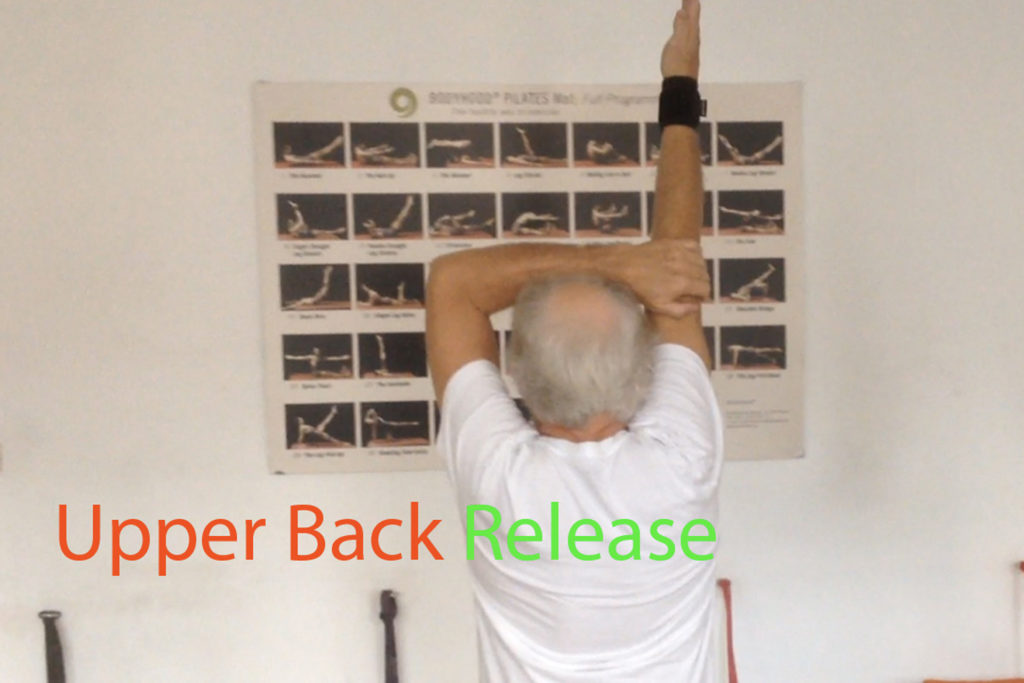 Exercise Of The Month – Relieving Our Thoracic Spine
'Happy tree blowing in the wind' – a wonderful therapeutic exercise to reflexively relieve pressure on our thoracic spine. It also prevents overloading of the lumbar spine. By circling our upper body in a differentiated way bending will become easier … read more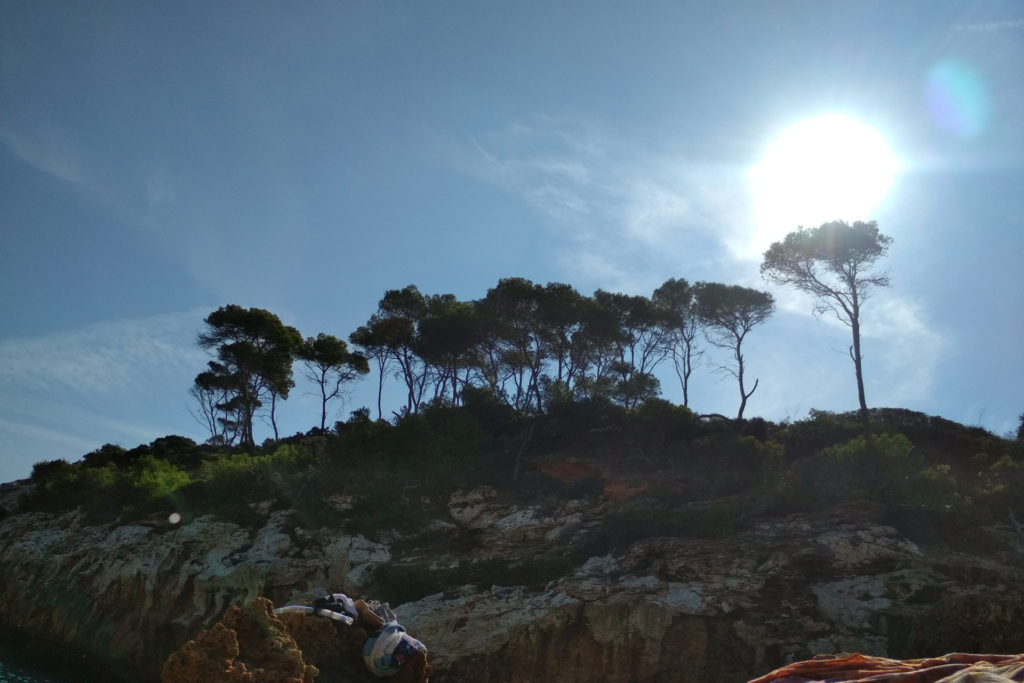 Discovering what invigorates each one of us means learning to understand our intention. Our "intention could be: "I want to have a six-pack". Nothing wrong with wanting a six-pack. But we have to ask ourselves: What for? What is the point of having a six-pack? … read more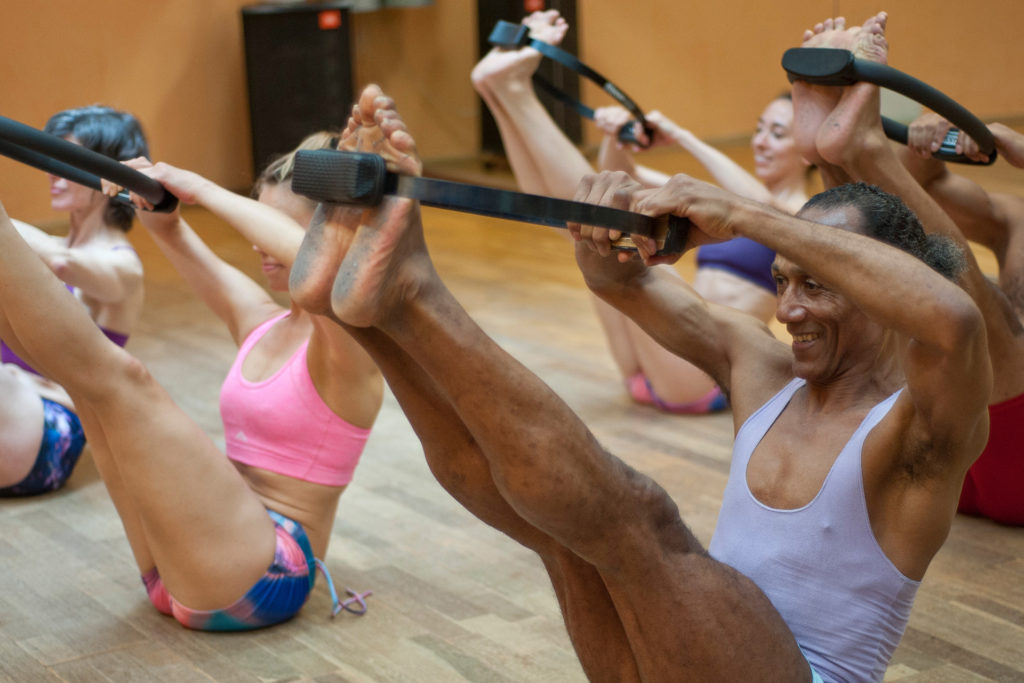 Going Into Battle Against Covid-19 – Power Without Force
The best defence against COVID-19 is to boost our immune system. How? We have a battle plan which includes an Anti-Corona-Workout and deeply relaxing music. Room for POWER WITHOUT FORCE! …read more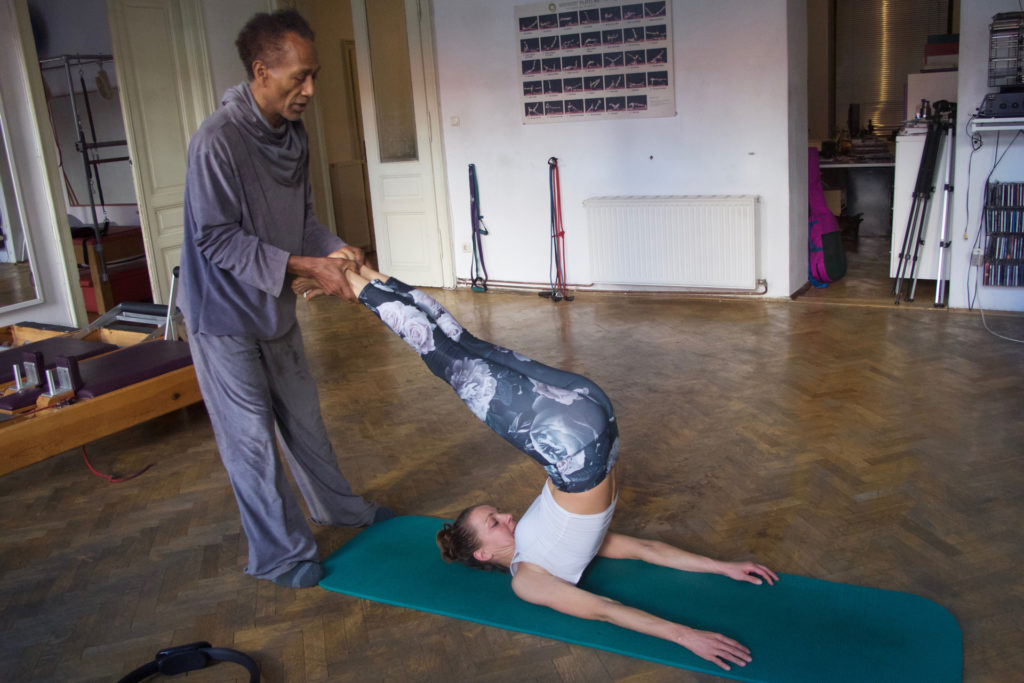 Pilates Roll Over With Support
How do we get our legs flowing in the air? Where is the source of movement in the Roll Over? Let's learn to understand the source of the Pilates Roll Over perceptively. With partner support we move fluidly from the Hundred Exercise into the Roll Over. Watch, try and feel it … read more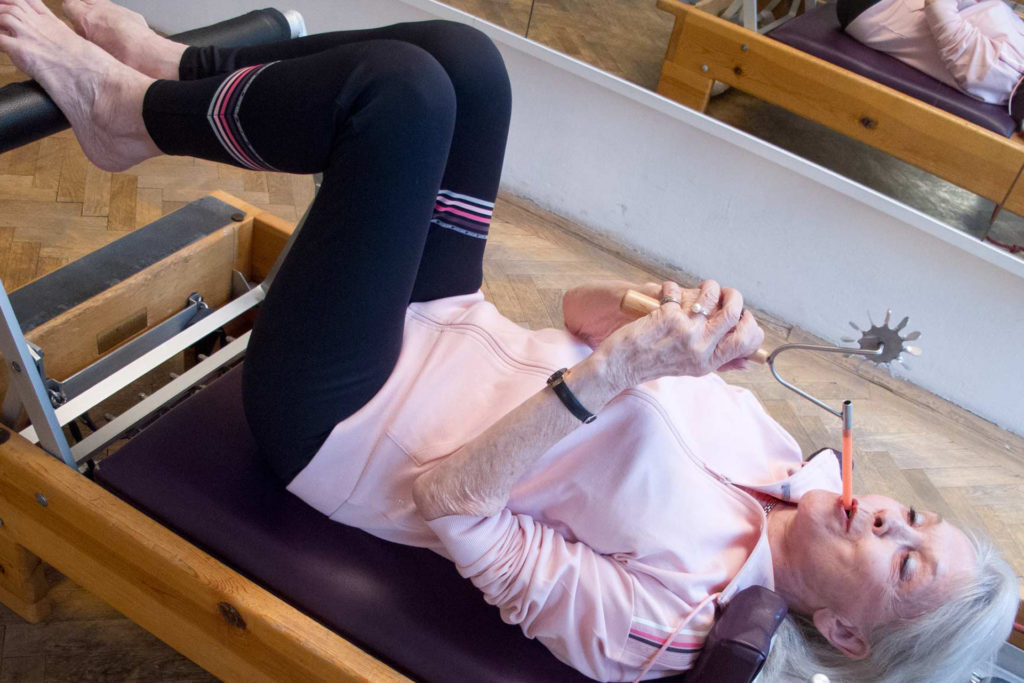 Breathe "Breath-A-Cize" To Energize
And? How do you breathe? Are you conscious of your breathing? Are you integrating your breathing? With the breath-a-sizer we train a conscious and complete exhalation and a reflexive and calm inhalation while performing the exercises. Ready to feel what a source of energy your breathing can be? … read more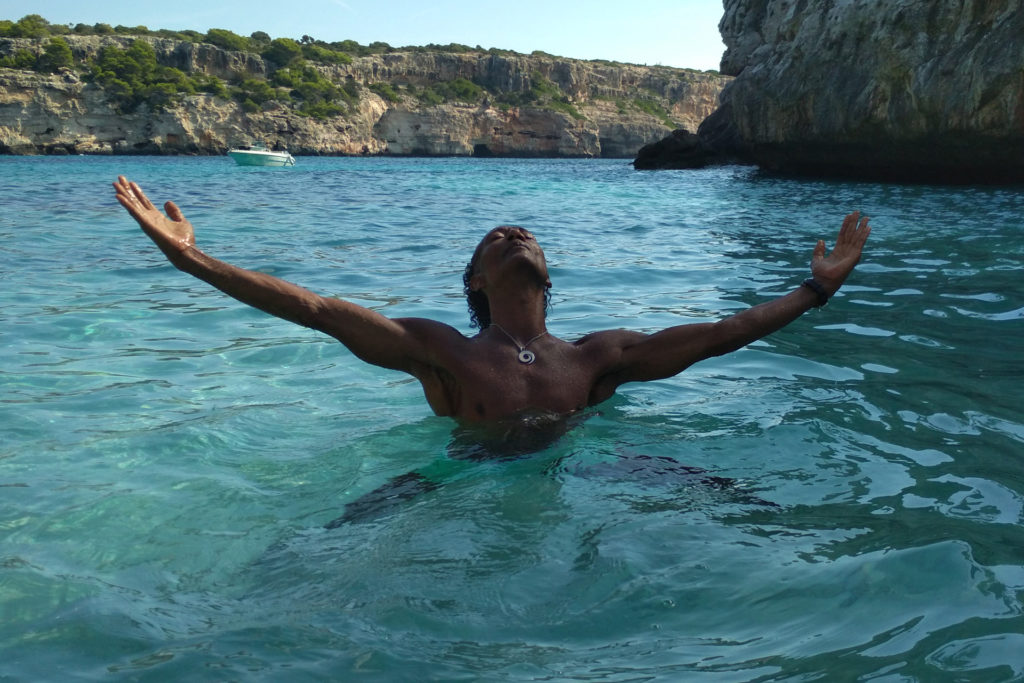 Do you know that comforting feeling when our chest feels as smooth and soft as melted butter? Not yet? No idea! … Why not experience it today? Today I'll show you an animal breathing method that achieves exactly that: a relesed and soft chest. All we have to do is breathe like dogs … read more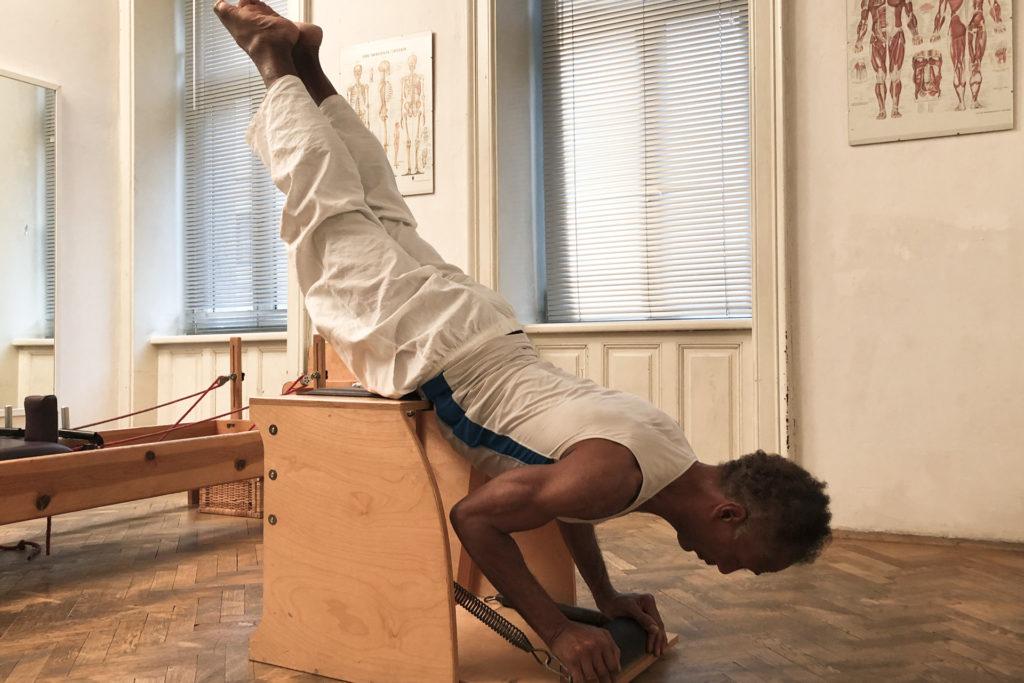 Swan Dive – Immersion Without Fight-Flight Reflex
How does the fight-flight reflex disturb us in performing the Swan Dive exercise? What happens when our self will once again turns off our common sense? What actually is the Swan Dive good for? Back integrity? The well-being of our back? … read more